Earlier this month Vigilant News reported that leaked texts from Liz Cheney's star witness Cassidy Hutchinson painted quite a different picture from the act she put on before Congress. Now, further private communications have been acquired by the Federalist.
RELATED: It's All Bogus: How Surprise Witness Cassidy Hutchinson Completely Delegitimized the J6 Committee
After Hutchinson provided several since-debunked stories to congress, texts surfaced between the witness and a point of contact from the First Amendment Fund, a group that was started by the American Conservative Union for the purpose of helping Trump officials cover legal costs related to the politically motivated January 6 investigations. 
RELATED: Leaked Text's Show J6 Committee's Own "Surprise Witness" Cassidy Hutchinson Called the Committee "BS"
In the text message, Hutchinson refers to the J6 Committee as "BS":
The single screen capture was enough to raise a few eyebrows, but now the Federalist claim to have nearly 18 months' worth of private chats between friends from the Trump Whitehouse, and one of them is Mark Meadows' junior aide Cassidy Hutchinson.
During Hutchinson's recent testimony before the committee, she claimed that she "still struggle[s] to work through the emotions" of Jan. 6. Yet, according to the Federalist, in one message sent three months after January 6th 2021, Hutchinson said "I would rather shoot myself dead into the Potomac than see marine one flying around this city without 45 again,", a stark contrast to the production she put on before Congress.
The decidedly anti-Trump establishment media was quick to brand Hutchinson as a "show-stopping witness" whose testimony would echo through the halls of American history; which may still prove true, but likely not in the way that it was intended. The Intercept, for instance, tried to draw comparisons between Hutchinson and Alexander Buttler of Watergate fame.
Back in November of 2021, Cassidy Hutchinson was among the first to be subpoenaed by the select committee. In the following months, Hutchinson continually disparaged the highly politicized committee, often joking about the very same riot that she claimed left her emotionally scarred. According to the Federalist, six days after her subpoena Hutchinson referred to the J6 Committee as "phony", and told a former colleague that her testimony would "have nothing to offer".
"Other than a handful of irrelevant texts, I have literally no documents or anything they're asking about," one ex-White House staffer texted her.
"Same," she wrote back.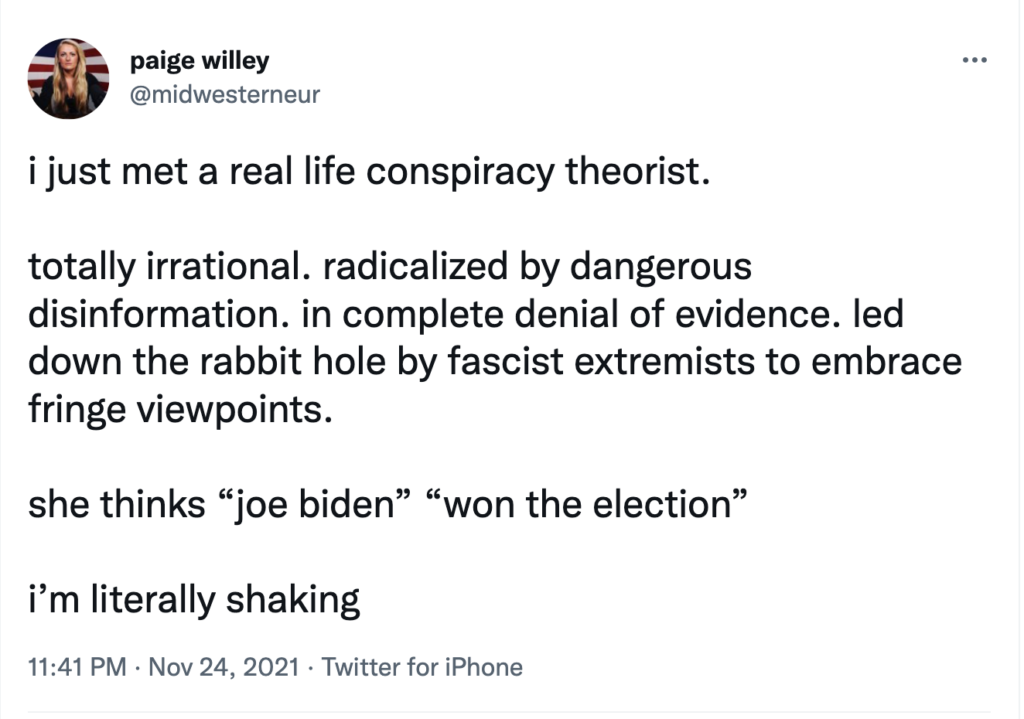 In a group chat, a friend shared a tweet from another former White House colleague.
Hutchinson apparently praised the Tweet, saying "When we win again, we're making her comms director Or press sec.", on top of that, Hutchinson allegedly used the phrase "STOP THE STEAL" in December of 2020 in regards to efforts to contest the 2020 election.
The Federalist revealed more:
"By March, she was joking about placing a prominent image of Trump addressing his supporters from the White House Ellipse on Jan. 6 in the background of her Zoom-recorded deposition with the Select Committee. She also joked she might use an image from an infamous scene in the Oval Office where Vice President Mike Pence awkwardly sat between Nancy Pelosi and President Trump."
Apparently, Hutchinson also had quite a different view of the Committee Vice Chair Liz Cheney and her cohorts than what was seen during the J6 production. In September, Hutchinson disparaged Cheney and Illinois Rep. Adam Kinzinger, the two Republicans hand-picked to serve on the committee by Pelosi, as a "crop of losers."
"I think Liz being the 'future of the GOP' is a massive stretch," Hutchinson wrote in one string of messages just two months before her appearance. "I think she does have the power to cement the anti-Trump, RINO movement and really capitalize off it on a national scale. She'll never ever turn the tides in her favor. Ever."

"Even if Trump were to fall off the face of the Earth, her neocon policies are not where the base's ideological politics currently are nor will head," she wrote. Still, she conceded that Cheney's hatred of Trump had tremendous sway thanks to corporate media's amplification and assistance. "But I do think this maneuver is by consequence 'future-shifting' for the GOP in that she does have the power of the media, the determination and the cut-throat mentality to capitalize off this."
Less than one year later, Hutchinson embraced Cheney on live television after radically changing her story to match what Cheney and the corporate media desired.  
According to the Federalist piece:
Hutchinson claimed that CNN's Jim Acosta contacted her and said to her, "Thank you for your bravery and courage. We and the American people look forward to learning more from your testimony." Hutchinson said she had "about twenty snarky responses typed to respond back but just let it go … Like stop WARPING everything you [f——] [j—–] … and also I couldn't give less of a [f—] what cnn thinks of me. Truly."

Within weeks, Hutchinson would be basking in the glow of effusive praise from Acosta and other partisans at CNN, many of whom described her as more important than CNN contributor John Dean.
Hutchinson did not respond to this story by press time.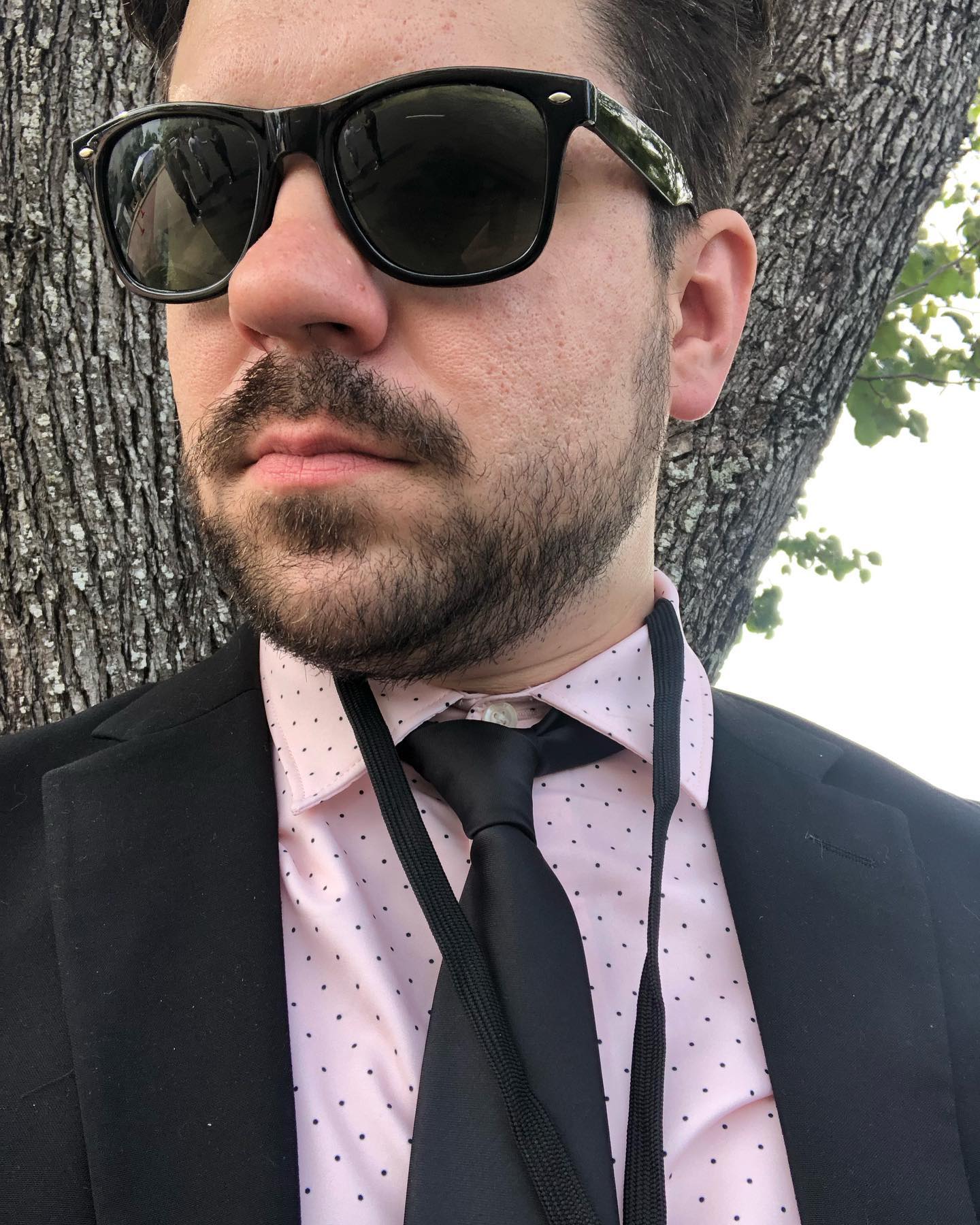 Ryan DeLarme is a disillusioned journalist navigating a labyrinth of political corruption, overreaching corporate influence, high finance, compromised media, and the planned destruction of our constitutional republic. He is also a Host and Founder at Vigilant News. His writing has been featured in American Thinker, Winter Watch, Underground Newswire, and Stillness in the Storm. He also has written scripts for television series featured on Rise.tv. Ryan enjoys gardening, creative writing, and fighting to SAVE AMERICA