Elon Musk, Twitter's controversial new owner, gave journalist Matt Taibbi and others unfettered access to Twitter's internal documents. Taibbi released a series of internal documents on Friday suggesting that the Biden campaign and Democratic National Committee were able to manipulate speech on the platform through tools that Twitter made available.
That manipulation included but was not limited to, the censorship of the Hunter Biden laptop story after it was first reported by the New York Post. The emails included in the tweets appear to cite requests from "the Biden team" and "DNC" including confirmations that Twitter "handled" their requests to delete posts.
Taibbi has claimed that the censorship machine impacted both "celebrities and unknowns alike" and that while both Republicans and Democrats both had access to it, the censorship was skewed by a leftist bias among the Twitter workforce. 
Here are the tweets:
One tweet showed that Democratic operatives could submit requests to the platform to remove tweets and that these requests were honored. "By 2020, requests from connected actors to delete tweets were routine," Taibbi wrote. "One executive would write to another:  'More to review from the Biden team.' The reply would come back: 'Handled.'"
A second post showed screenshots with takedown requests from the Democratic National Committee.
The thread went on to address the Hunter Biden laptop story, with Taibbi saying he saw ""no evidence… of any government involvement in the laptop story." He further asserted that the company's decision to throttle the story was made at the highest levels, but was done without the knowledge of then-CEO Jack Dorsey.
Among those who questioned these measures was a lone Democrat.
Rep. Ro Khanna (D-CA) was the only Democrat lawmaker who expressed concerns with Twitter over the social media company's censorship of Hunter Biden's laptop just before the 2020 presidential election, according to internal discussions released by new Twitter CEO Elon Musk.
30. In one humorous exchange on day 1, Democratic congressman Ro Khanna reaches out to Gadde to gently suggest she hop on the phone to talk about the "backlash re speech." Khanna was the only Democratic official I could find in the files who expressed concern. pic.twitter.com/TSSYOs5vfy

— Matt Taibbi (@mtaibbi) December 3, 2022
In an email to Vijaya Gadde, Twitter's former head of Trust & Safety, Khanna told her Twitter's decision to censor the Hunter Biden laptop story was "Generating huge backlash on [Capitol] hill."
Gadde "quickly" replied to Khanna, explaining the Twitter rules and discussing former White House press secretary Kayleigh McEnany's suspension from Twitter for sharing the Biden laptop story on their platform.
"We put out a clarifying thread of Tweets earlier this evening to explain our policy around the posting of private information and linking directly to hacked materials," Gadde said.
Still, Khanna seemed more concerned with constitutional violations than violations of the Twitter rules.
"Hope you're well Vijaya! But this seems a violation of the 1st Amendment principles," Khanna responded before highlighting New York Times v. Sullivan, a landmark Supreme Court decision on the first amendment that has implications for members of the press.
Khanna continued:
If there is a hack of classified information or other information that could expose a serious war crime and the NYT was to publish it, I think the NYT should have that right. A journalist should not be held accountable for the illegal actions of the source unless they actively aided the hack. So to restrict the distribution of that material, especially regarding a Presidential candidate, seems not in the keeping of the principles of NYT v Sullivan.
Khanna expressed his concerns to Gadde even though he is a self-described "total Biden partisan," convinced the Biden family "didn't do anything wrong."
Khanna also said Twitter's decision to censor the story brought more attention to Biden's laptop than the "relatively innocuous emails" found on the laptop's hard drive. He cautioned that Twitter's censorship "is now leading to serious efforts to curtail section 230."
One of many questions that remain is whether or not this was a natural occurrence, or something more nefarious. Are we going to find the intelligence communities' fingerprints all over this situation? Have we already? Certainly, the FBI was involved, to the surprise of absolutely no one.
FBI Involvement?
It's come out that  James Baker, a former top attorney for the FBI, went to work for Twitter and was one of the people who approved suppressing the Hunter Biden laptop story on the platform.
As per the Emails:
"I support the conclusion that we need more facts to assess whether the materials were hacked. At this stage, however, it is reasonable for us to assume that they may have been and that caution is warranted," he said to other Twitter employees in an email discussing how to handle the matter.
"There are some facts that indicate the materials may have been hacked, while there are others indicating that the computer was either abandoned and-or the owner consented to allow the repair shop to access it for at least some purposes," he said. "We simply need more information."
Media Reaction
The blue checks of the world were chiming in as Taibbi released his tweets.
Predictably, establishment simps came out of the woodwork to tell you how you should think/feel about him now that he's done what any journalist worth their salt would have done: reporting one of the biggest exclusive scoops of the year.
Naturally, The New York Times, Washington Post, CBS News, and ABC News ignored the story over the weekend.
Radio host Clay Travis tweeted, "there is not one single article about @elonmusk or the @twitter email release last night on @nytimes app this morning."
"The @washingtonpost , which literally has 'Democracy dies in darkness' at the top of its paper: not one single article about @elonmusk or @twitter 's email release last night," Travis continued. "How is this possible @JeffBezos ? Do you own a newspaper or a propaganda rag?"
There is not one single article about @elonmusk or the @twitter email release last night on @nytimes app this morning.

— Clay Travis (@ClayTravis) December 3, 2022
In response, Musk tweeted, "That is because The New York Times has become, for all intents and purposes, an unregistered lobbying firm for far left politicians."
That is because The New York Times has become, for all intents and purposes, an unregistered lobbying firm for far left politicians

— Elon Musk (@elonmusk) December 3, 2022
Viva Frei also chimed in:
They are working hard to turn a scandal into a non-story. https://t.co/1R618tKZk5

— Viva Frei (@thevivafrei) December 4, 2022
GOP Summons
The Incoming House GOP chairman Rep. James Comer (R-Ky) plans to summon Twitter execs over the suppression of the Hunter Biden censorship during the critical 2020 election cycle.
'I can promise you this: Every employee at Twitter who was involved in suppressing the Hunter Biden laptop story will have an opportunity to come before Congress and explain their actions to the American people," Comer told Fox News.
"This story's just beginning … because we're going to have every single person at Twitter that was involved in this in front of the House Oversight Committee as soon as possible."
Brazil Election Interference?
On the same day that Taibbi released the 'Twitter Files', Elon Musk admitted that Twitter may have interfered in the recent Brazilian election as well.
Left-wing candidate Luiz Inacio Lula da Silva beat incumbent Jair Bolsonaro by a narrow margin of just 1.8% in late October to become Brazil's next President.
Many have alleged that Twitter banned accounts that supported Bolsonaro and boosted accounts and stories that were favorable to left-wing candidates in Brazil.
After the 'Twitter Files' were released that showed that the US government colluded with Twitter to interfere in the 2020 election, Twitter users asked Musk to look into what other elections Twitter may have interfered with.
Musk said that he was currently looking into claims that Twitter interfered in the Brazilian election.
I've seen a lot of concerning tweets about the recent Brazil election. If those tweets are accurate, it's possible that Twitter personnel gave preference to left wing candidates.

— Elon Musk (@elonmusk) December 3, 2022
In the past, Twitter removed an earlier post from Jair Bolsonaro praising Hydroxychloroquine as an optional treatment for COVID-19.
As reported earlier, Brazilian President Jair Bolsonaro has celebrated the sale of Twitter to Tesla CEO Elon Musk. About an hour after the confirmation of the change of command of the social network, Bolsonaro retweeted a message from Musk in which he defends freedom of speech on Twitter.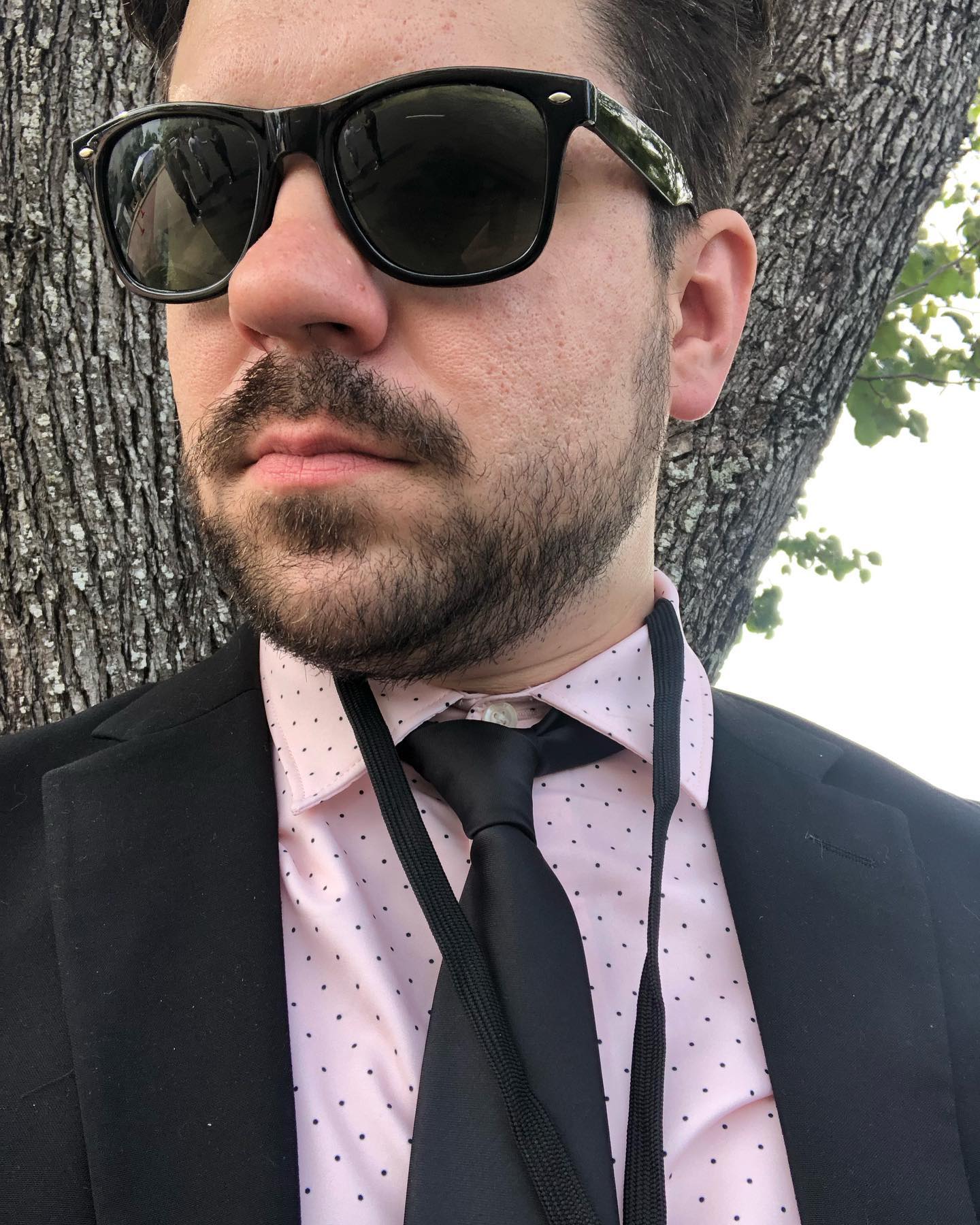 Ryan DeLarme is a disillusioned journalist navigating a labyrinth of political corruption, overreaching corporate influence, high finance, compromised media, and the planned destruction of our constitutional republic. He is also a Host and Founder at Vigilant News. His writing has been featured in American Thinker, Winter Watch, Underground Newswire, and Stillness in the Storm. He also has written scripts for television series featured on Rise.tv. Ryan enjoys gardening, creative writing, and fighting to SAVE AMERICA