Ryan DeLarme,
June 24th, 2022
We've officially crossed the Rubicon folks, and the culture war seems to be on the verge of a gruesome crescendo. The Supreme Court has sided with the state of Mississippi and overturned Roe v. Wade. Laws related to abortion will now once again be decided by the states. 
Justice Samuel Alito asserted that Roe was "egregiously wrong" and had been "on a collision course with the Constitution from the day it was decided."
"Roe was egregiously wrong from the start," Justice Samuel Alito wrote. "Its reasoning was exceptionally weak, and the decision has had damaging consequences. And far from bringing about a national settlement of the abortion issue, Roe and Casey have enflamed debate and deepened division."
Mississippi took the case to the Supreme Court, arguing that both Roe and Casey should be overturned. They cited evidence that fetuses can feel pain as early as ten weeks. Oral arguments were made before the court in December 2021.
On May 2, 2022, a draft opinion written by Justice Samuel Alito was leaked to Politico. In the draft, he wrote that "it is time to heed the Constitution and return the issue of abortion to the people's elected representatives."
To absolutely no one's surprise, the leak prompted a wave of protests and backlash against conservative justices, including the firebombing of pro-life pregnancy centers and a foiled assassination plot against Justice Brett Kavanaugh.
The response to the leak was bad enough, but now that Roe is officially overturned, there are many indications arising which suggest things could get quite heated in regards to the ongoing culture war.
In the wake of the SCOTUS decision, abortion activists were filmed handing out the home address of Justice Clarence Thomas to fellow protestors outside of the Supreme Court.
BREAKING— Abortion activists are handing out the PERSONAL ADDRESS of Justice Clarence Thomas' home to threaten the Supreme Court Justice pic.twitter.com/92gl80CmrZ

— Luke Mosiman (@Luke_Mosiman) June 24, 2022
The pro-abortion group Ruth Sent Us, who originally doxed the justices and called for protests at their homes, has now called for a protest at the home of Justice Thomas on the evening the opinion was announced.
Tonight. https://t.co/fTJFH6HUha pic.twitter.com/ImUK8Fyr2j

— Ruth Sent Us 🪧 (@RuthSentUs) June 24, 2022
The focus on Thomas is likely due to a concurring opinion he'd written regarding Roe v. Wade reiterating his view that the due process clause does not protect a right to an abortion. He also stated that the court  "should reconsider" previous rulings from SCOTUS codifying rights to contraception access, same-sex relationships, and same-sex marriage.
Thomas wrote, "…in future cases, we should reconsider all of this Court's substantive due process precedents, including Griswold, Lawrence, and Obergefell. Because any substantive due process decision is demonstrably erroneous."
Former President Barack Obama and multiple other Democrat politicians have begun to stoke the flames of civil unrest. 
Across the country, states have already passed bills restricting choice. If you're looking for ways to respond, @PPFA, @USOWomen, and many other groups have been sounding the alarm on this issue for years—and will continue to be on the front lines of this fight. pic.twitter.com/PpXBEcbL2S

— Barack Obama (@BarackObama) June 24, 2022
Obama isn't the only one priming the public for potentially violent action, Democrat Rep. Maxine Waters, the self-appointed ambassador of all black women, responded by telling Americans the Supreme Court has no power to make the decision. "The hell with the Supreme Court! We will defy them!" she threatened, "black women will be out in droves—we will be out by the millions!" She also warned that "black women" will not be intimidated.
Many are claiming that these calls to action are inciting violence in the same fashion it was claimed that Donald Trump incited the Jan. 6th insurrection. The Department of Homeland Security Thursday night warned Catholic churches and pro-life pregnancy centers to be prepared for a "night of rage" by pro-abortion terrorist groups if Roe v Wade gets overturned by the Supreme Court.
Another important aspect of this situation are the 'trigger bans' in separate states, meaning abortion immediately becomes illegal once Roe is overturned.
26 states total will likely ban abortion or have a near ban via the Guttmacher Institute:
Alabama—Pre-Roe ban, Near-total ban, State constitution bars protection

Arizona—Pre-Roe ban

Arkansas—Pre-Roe ban, Trigger ban, Near-total ban

Georgia—Six-week ban

Idaho—Trigger ban, Six-week ban

Iowa—Six-week ban

Kentucky—Trigger ban, Six-week ban

Louisiana—Trigger ban, Near-total ban, Six-week ban, State constitution bars protection

Michigan—Pre-Roe ban

Mississippi—Pre-Roe ban, Trigger ban, Six-week ban

Missouri—Trigger ban, Eight-week ban

North Dakota—Trigger ban, Six-week ban

Ohio—Six-week ban

Oklahoma—Pre-Roe ban, Trigger ban (effective November 1, 2021), Near-total ban, Six-week ban

South Carolina—Six-week ban

South Dakota—Trigger ban

Tennessee—Trigger ban, Six-week ban, State constitution bars protection

Texas—Pre-Roe ban, Trigger ban, Six-week ban

Utah—Trigger ban, Near-total ban

West Virginia—Pre-Roe ban, State constitution bars protection

Wisconsin—Pre-Roe ban

Wyoming—Trigger ban
An additional four states have political composition, history and other indicators—such as recent actions to limit access to abortion—that show they are likely to ban abortion as soon as possible without federal protections in place.
Florida—In 2021, the state legislature attempted to ban abortion at 20 weeks of pregnancy and an effort to adopt a Texas-style six-week ban was publicized. In April 2022, a 15-week abortion ban was enacted that is scheduled to go into effect in July.

Indiana—In the past decade, the legislature has enacted 55 abortion restrictions and bans, paving the way for a comprehensive ban.

Montana—For the first time in nearly a decade, new abortion restrictions were enacted in 2021, including restrictions on medication abortion and abortion at 20 weeks of pregnancy. (These restrictions currently cannot be enforced due to a court order.)

Nebraska—Although not one of the most prolific states on enacting abortion restrictions, it was the first to adopt a 22-week ban (in 2010), and in 2020, enacted a ban on the standard method for abortion after 15 weeks.
While we hope that no one will be harmed in the fallout, if the riots of 2020 were any indication that the population was capable of keeping protests peaceful then chances are relatively high that we will see some collateral damage. The real question is whether or not this, in addition to other mounting disagreements, is something that can be mitigated without resorting to a "peaceful divorce" or worse yet, a civil war.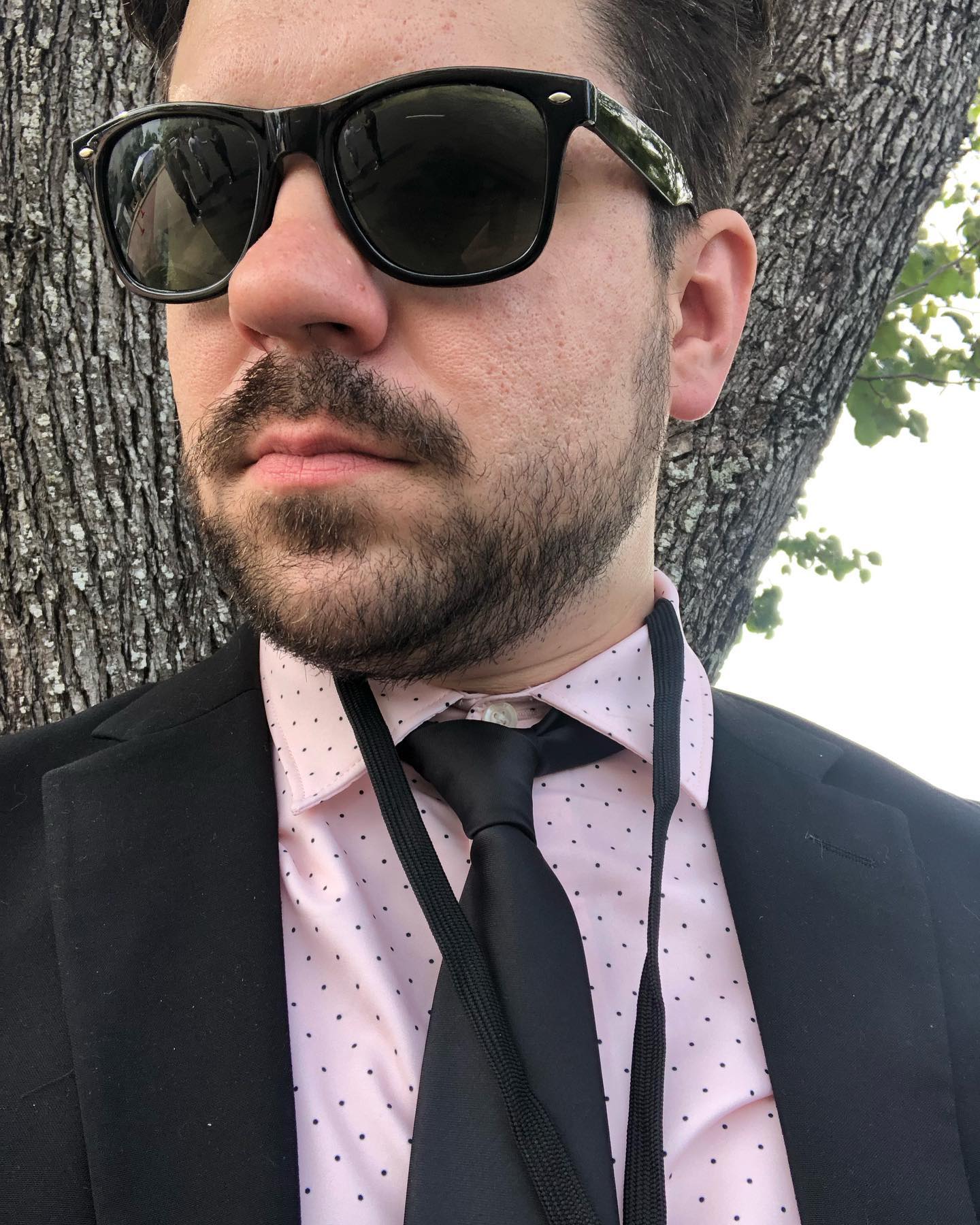 Ryan DeLarme is a disillusioned journalist navigating a labyrinth of political corruption, overreaching corporate influence, high finance, compromised media, and the planned destruction of our constitutional republic. He is also a Host and Founder at Vigilant News. His writing has been featured in American Thinker, Winter Watch, Underground Newswire, and Stillness in the Storm. He also has written scripts for television series featured on Rise.tv. Ryan enjoys gardening, creative writing, and fighting to SAVE AMERICA