Ryan DeLarme,
June 13th, 2022
31 members of the highly suspicious "Patriot Front" group were arrested in Coeur d'Alene Idaho on Saturday, allegedly en route to disrupt a gay pride event being held in a city park.
The group was picked up on "conspiracy to riot" charges which stemmed from law enforcement penetrating the group chats. Many conservatives view the group with contempt, believing the Patriot Front is an FBI concoction or at the very least heavily influenced by the feds.
The weirdly coordinated group made its debut back in December after conducting a march through DC. The band of white males dress awfully similar to FBI personnel in khaki pants with blue tops and tend to be in better shape than the average American male. 
The group came out of nowhere and immediately drew scrutiny. Right Angle's Bill Whittle and Steve Green were among the first to talk about the group and their strange display.
Even Joe Rogan called out the group for looking suspiciously fed-like:
The group has also appeared outside of several Donald Trump rallies, mask-clad and brandishing upside-down American Flags (Two things decried by most patriots).
And now we have this, conspiracy to riot.
Source: https://t.co/2vxKBoncrj pic.twitter.com/SHenj9wW7m

— Talia Jane (@taliaotg) June 11, 2022
BREAKING: Authorities have stopped this Uhaul and detained approximately 20 people. They all have the same type of clothing on. Truck was stopped about 1/8th mile from the pride event. We're working to get more info from police. @KREM2 pic.twitter.com/bez1msBz45

— Kyle Simchuk (@KyleSimchuk) June 11, 2022
Independent reporter Alissa Azar posted videos from the scene:
holy shit. patriot front detained pic.twitter.com/uIIZeXn6Ci

— alissa azar (@AlissaAzar) June 11, 2022
Patriot front arrested. they have a uhaul filled with shields and idk what else https://t.co/c8pCyd0xGW pic.twitter.com/omQuLyPpoe

— alissa azar (@AlissaAzar) June 11, 2022
lol pic.twitter.com/tD3s10yi5U

— alissa azar (@AlissaAzar) June 11, 2022
one by one still… there is now a wall of riot cops between them and us pic.twitter.com/nhHfgrAWqG

— alissa azar (@AlissaAzar) June 11, 2022
As per Alissa Azar:
"and then there were none. I need to cool down then I'll post some more footage. got images of almost all their faces. cops said that they got arrested because of the feds in their group chats. all charged with conspiracy to riot. a helicopter followed before they got pulled over"
Law enforcement has claimed that they were tipped off via a chatroom that they had personnel embedded in, similar to a story we reported on recently about the FED who knew the Buffalo shooter was going to act through a similar chatroom. Unlike the Buffalo shooting,  a bunch of idiots in masks was actually worth their time.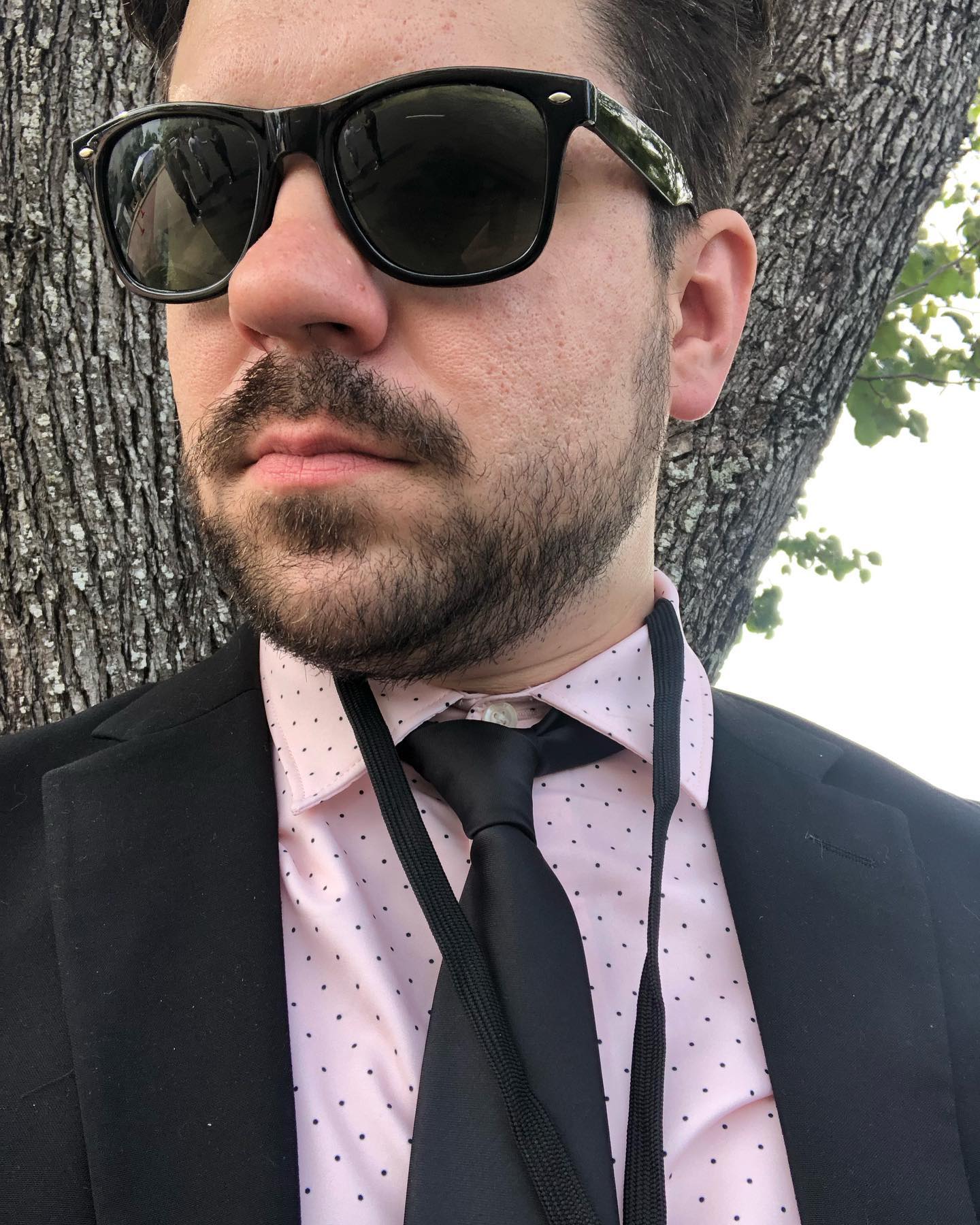 Ryan DeLarme is a disillusioned journalist navigating a labyrinth of political corruption, overreaching corporate influence, high finance, compromised media, and the planned destruction of our constitutional republic. He is also a Host and Founder at Vigilant News. His writing has been featured in American Thinker, Winter Watch, Underground Newswire, and Stillness in the Storm. He also has written scripts for television series featured on Rise.tv. Ryan enjoys gardening, creative writing, and fighting to SAVE AMERICA