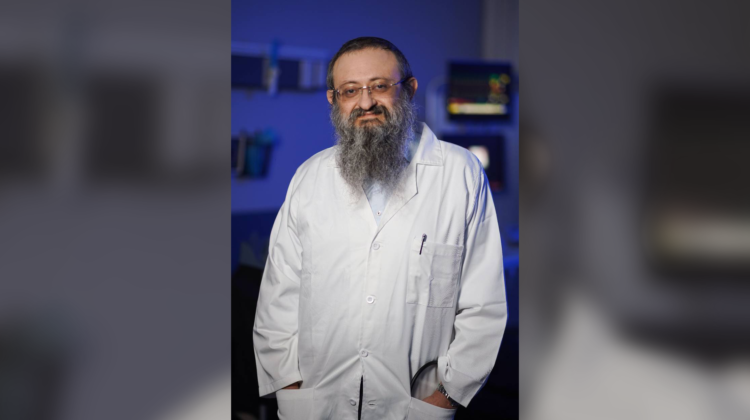 Vigilant News Editor: Unfortunately, a day after this article was posted, Dr. Zelenko passed away. Read his obituary here.
 – Justin
Dr. Zev Zelenko, who became famous in early 2020 by developing a covid protocol that got the attention of President Trump, nearly died recently due to an undisclosed "very intense and extreme last-hope type of treatment," according to a telegram post.
Dr. Zelenko stated in several interviews and in social media posts that he was diagnosed with terminal cancer.
Dr. Zelenko recently formed a foundation, to carry on his work. Prayers were called for him on Monday, but without any indication as to why.
In an update posted Tuesday afternoon, a man named Daniel described what happened during a "last-hope" treatment.
Here's the complete post from Daniel.
Update on Dr. Zelenko:

As it was mentioned last night he has been intubated in the ICU after being put through a very intense and extreme last-hope type of treatment yesterday.  They were able to get about 2/3 of the treatment finished before they had to stop due to extremely high blood pressure from the procedure.  He started to stabilize throughout last night.

This morning things changed quickly and it looked like we were about to lose Zev for sure and everyone that was there prayed over him intensely for a miracle. Then that miracle happened and he started to recover, which seemed impossible.  This SHOCKED the doctors and nurses as they didn't understand how it was happening!

He is still not in the clear yet but I thought you would all like to hear this update… please continue to pray for Zev!

Also, I have more info to share that is VERY positive but I want to wait and make sure it's ok to go out first.
The Zelenko Freedom Foundation shared this update on Tuesday evening, after the above post by Daniel.
Father, friend, warrior and leader.  That is who our founder, Dr. Vladimir "Zev" Zelenko is.  Please continue to pray for Zev and keep him in your thoughts as he fights for his life.
Justin Deschamps is an epistemologist, researcher, and public speaker, passionate about omniology. He discusses a wide range of topics for the betterment of mankind in and through the enhanced capacity to think critically, discern wisely, and expose corruption. He hosts Vigilant News and Knowledge Based on Badlands Media, and writes, produces, and hosts the show Into The Storm on Rise.tv.